Quality Vending Foods, Beverages & Supplies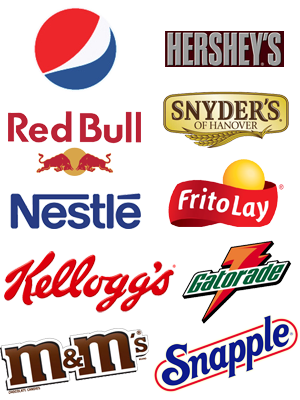 Pavlic Vending offers a wide variety of refreshments including soft drinks, snacks, pastries, fresh sandwiches, and frozen foods. Our professional associates stock your machines on a predetermined schedule and eagerly respond to special requests.
Only the highest quality products are sold through our vending machines. We offer brand name products such as Hershey, Nestle, Frito-Lay, M&M, Mars, Hostess, Dolly Madison, Coca-Cola and Pepsi to name a few.
Freshly made food is also available and is placed into food machines within 24 hours of being made, Monday through Friday.
Download Snack Foods Menu (192kb Word) or our Download Cold Drinks Menu (192kb Word)
Download Pavlic Fresh Food Catalog (3.2MB PDF)
Back to vending services.