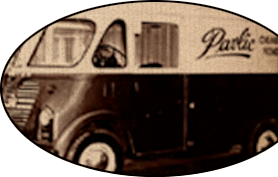 About Us
Pavlic Vending Service, Inc. was founded in 1947 by Victor C. Pavlic. We are currently in our third generation of providing quality, full-line vending and office refreshment services to a broad spectrum of Wisconsin businesses like yours. We are confident that you and your fellow employees will find our services, refreshments and coffees as delightful today as our customers have over the past 63 years.
As a full line vendor, we offer the finest quality equipment, service and products available, including: soft drinks, candy bars, bagged snacks, bakery, freshly brewed coffee, fruit juices, sport drinks, energy drinks, milk and freshly made sandwiches.
Some interesting facts that separate us from our Milwaukee area competition.
We are the:
Oldest family-owned and operated vending and coffee service company.
First area vendor to agree to comply with the NAMA Code of Ethics.
First office coffee service to offer private label coffees, thermal pots and on-site cleaning.
Only area office coffee service to complete the NCSA/NAMA Quality Coffee Certification Program.
First vending firm to implement commission pay for vending drivers.
Winner of the NAMA Coffee Service of the Year Award in 2005.
Only Milwaukee area vendor operated by a NAMA Certified Executive.
Pavlic Vending & Modern Coffee proudly offers the following on an exclusive or semi-exclusive basis:
Cafe 98 Coffee Brewers
Flavia Single Cup Hot Drink Machines
Alterra Coffee
Stone Creek Coffee
Starbucks Preferred Provider
We have an experienced staff, following is our employees' average length of employment with our firm and within our industry:
Staff Position
Average at
Pavlic Vending
Industry
Average

Management

26 years

26 years

Repair Department

18 years

30 years

Sales Department

9 years

20 years

Vending Route Drivers

10 years

18 years

Office Staff

9 years

9 years

Coffee Service Route Drivers

4 years

4 years

Route Supervisor

22 years

26 years